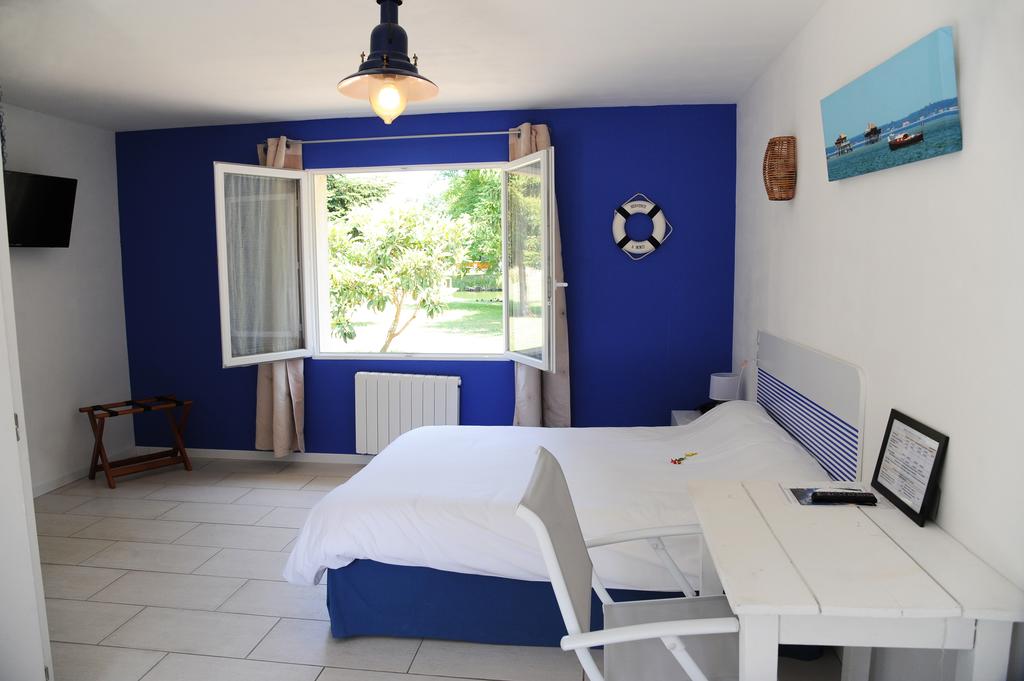 WELCOME
Hôtel de l'Estuaire
Ses 28 chambres sont accessibles en rez-de-chaussée, toutes équipées de sanitaires individuels, d'une télévision et d'un accès wifi, sont disposées dans le parc arboré de 1,5 hectares au bord d'un étang et permettent à ses occupants de profiter du calme et de la nature.
Nous disposons de plusieurs chambres doubles, familiales, d'une chambre pour personne à mobilité réduite et d'une chambre flottante ancrée sur l'étang pour les adeptes de l'insolite.
Accessibilité : nous disposons d'un accueil adapté à la réception et d'une chambre respectant les normes, pouvant accueillir les personnes à mobilité réduite.
Enjoy a peaceful stay,
in a park, near a pond
WIFI – CANAL+ 
PRIVATE PARKING - TERRACE 
BILLIARD ROOM - FLIPPER - Pétanque area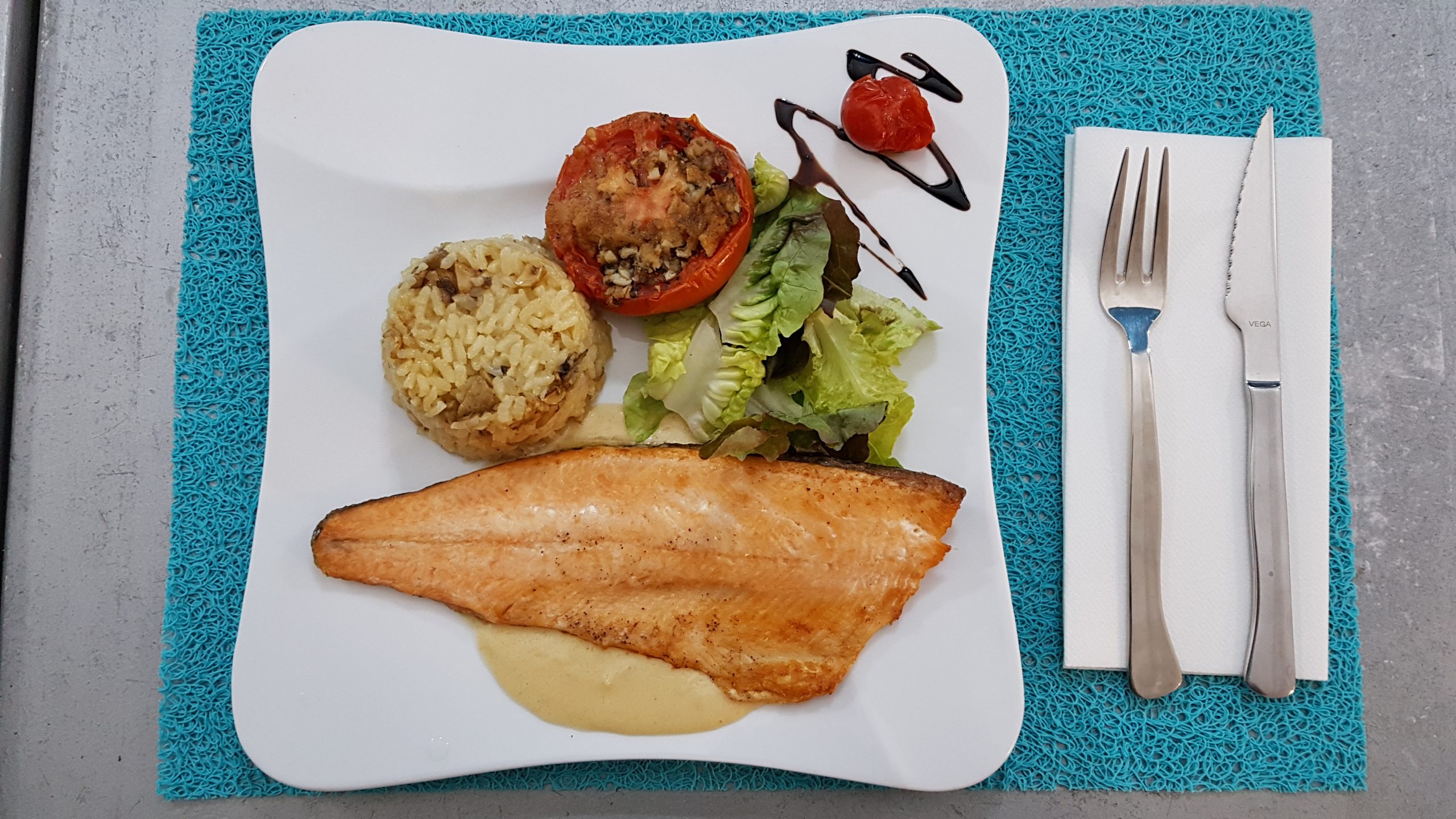 TREAT YOURSELF !
Restaurant de l'Estuaire
During the health crisis, the restaurant is closed.
However, it is possible to order and take away. Hotel guests have the opportunity to eat, either in their room or in the reception room, scrupulously respecting the sanitary rules put in place by the establishment.
Regional culinary discovery
The restaurant menu
The restaurant offers two menus, one at 17 €, the other at 24 €.
Click on the button above to see the details of these menus.

Our meats come from France or Germany.
Starters
Landes salad and foie gras toast


Charcuterie and cheese board


Vegetarian plate


Mushroom omelette

Seafood
Salmon trout fillet, porcini mushroom ravioli


Pan-fried prawns flambéed with whiskey


Fish and seafood skewer


Fish & chips

Meat and seasonal dishes
Roasted Camembert, dry ham


Complete regional plate


Grilled entrecote 300 grams


Butcher's piece 220 grams


Whole duck breast, foie gras sauce


Duck confit


Homemade hamburger


Duck breast burger, foie gras sauce

Desserts
Pastry and dessert of the day


Creme brulee


Homemade frozen nougat


Gourmet coffee


Cheese plate

Des salles de réception pouvant accueillir 115 personnes
Organization of events (Weddings, family celebrations, seminars)
Reception rooms ideally located in the park
The establishment has bus parking in front of the restaurant entrance
HOW TO FIND US?
By motorway:
Exit 38 of the A10 Bordeaux / Paris motorway, then follow Étauliers for 3 kilometers (at the Intermarché roundabout, turn left and drive until the main square: you have arrived!).
Geographic location :
Le Relais de l'Estuaire, dans la commune d'Étauliers, à proximité de Braud-et-Saint-Louis et Saint-Ciers-sur-Gironde, se situe à 15 kilomètres au nord de Blaye, sur la départementale D147 entre Bordeaux et Royan. Il est seulement à quelques encablures de l'estuaire de la Gironde, union des deux fleuves, la Garonne et la Dordogne.
"We were very pleasantly surprised with the very pretty and calm environment, we ate very well, the breakfast very very good, the management and the staff extremely kind and go out of their way for their customers. very happy to have chosen this establishment, thank you very much to them, we highly recommend. "
Sophie (on Booking)
"Everything was perfect, we were surprised with the service offered. It must be said that the front facade hides a lot of beautiful things and a pleasant setting: the calm, the greenery and the ducks on the pond are very nice little things. "
Jean (on Booking)
"A warm welcome, a charming place in this serene park. Spotlessly clean room and a good small meal."
Sandra (on Booking)
"In the middle of a park with a lake, an oasis of freshness with almost 30 degrees in the city. Breakfast buffet version, very varied and plentiful. And above all, absolute calm."
Corinne (on Booking)
"Friendly cycling stopover at the edge of this small lake. Friendly staff. Good value for money evening meal."
Bruno (on Booking)